Micromobility is increasingly popular as shorter distances can be travelled faster and in a more environmentally friendly way. Enjoy the ride and keep in mind that we are all responsible for our own safety and the safety of other road users. Even pedestrians.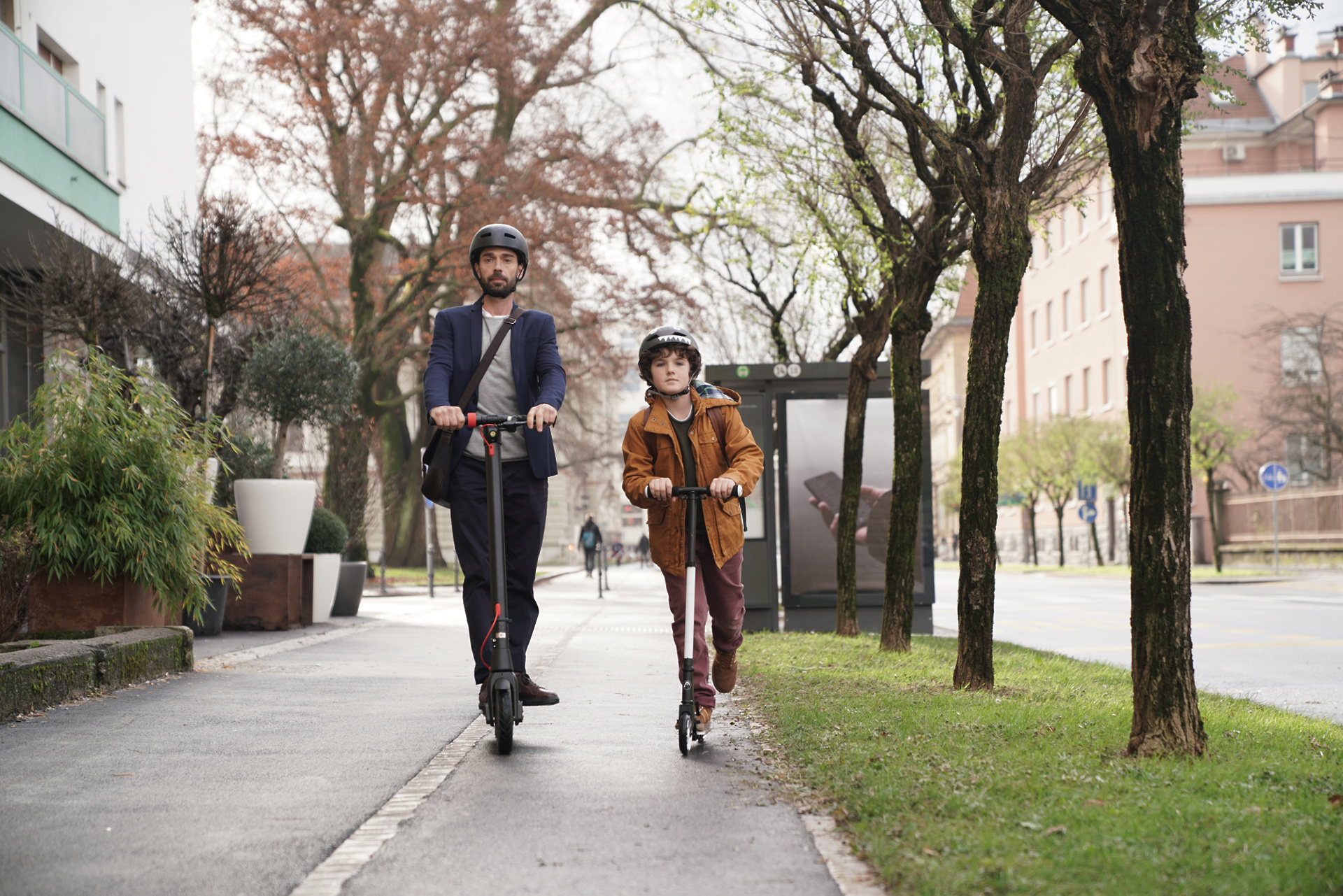 This two scooter drivers are very practical, and of course both ride everywhere on a scooter. Their helmets are much more than a fashion accessory and their loud bells are also recognizable.
When driving around the city, they always stick to some of their life principles:
They wear a helmet for every ride, anytime, anywhere.
They check the tyre pressure about twice a month. Because they drive a lot on poorly maintained paved roads, tyres lose pressure faster.
They do not use the phone while riding a scooter.

If they have to make a call or write a text message, they stop and take off their helmets.

To make their micromobility macro-secure, they took out AutoMobility insurance for their scooter and electrical scooter. It is more than car insurance, as it also covers a bicycle, scooter, luggage, and rehabilitation after an accident.
Interested in finding out more? Click here.
*Micromobility is the smallest and the newest mode of transport. It includes very light, one- to four-wheel vehicles such as scooters, skateboards, electric skateboards and electric scooters, electric bicycles and similar devices. They are intended for one user and have maximum gross vehicle weight of less than 500 kg.
Micromobility can be macro-dangeorus. Users of light vehicles are among the most exposed road users. At the same time, they are legally responsible for their own safety and the safety of other road users.
Head injuries are the most common
Scooters, electrical scooters, electrical skateboards and similar means of transport are the best solution if you want to move around the city quickly. You don't even need a driver's license. But it can get complicated quickly if you don't pay attention to what is going on around you.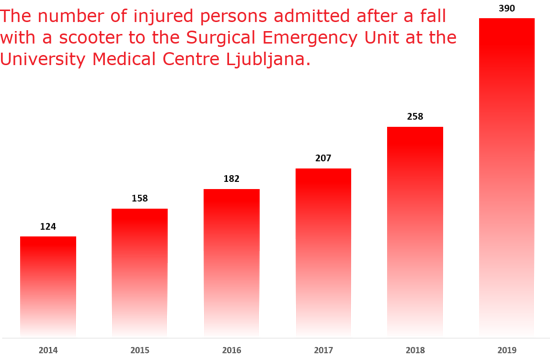 Unfortunately, as the number of users of micromobility vehicles grows, so does the number of accidents. Every year, there are many accidents on Slovene roads, pavements and cycle lanes involving drivers of scooters, electrical scooters and similar vehicles. Some have severe consequences, most notably serious head injuries, which can have long-lasting effects.
Since accidents will happen and you never know what might happen to you, we invite you to put on your helmet and join our family of AutoMobility policyholders.