An element of Slovene engineer Edvard König's passion can be found in the cooling systems of the most powerful computers. Building on his creativity and desire for innovation, the high-tech company EKWB, as well as an exceptional team of experts and the EK brand have all grown. Within a few years, EKWB has become the global leader in the segment of custom liquid cooling for computers.
Learn how Edvard König combined what seemed impossible at first glance and why Zavarovalnica Triglav developed its cyber insurance products.
In the eyes of Edvard König, wood was always a remarkable material, and one which he has been shaping since childhood. The decision to go to secondary carpenter school and to study wood science and technology were completely spontaneous. Soon he also began to show an interest in computer science.
From a wooden chair to a wooden computer
The chairs he learned to make in secondary school were sold by young Edvard to his relatives. He also made beds for himself and his cousin, and a number of other useful wooden products.
He was also captivated by computers and gaming. When he built his first computer, he used a state-of-the-art air-cooling solution, but the computer nonetheless kept overheating. While browsing the web, he stumbled upon liquid cooling. Thankfully, as he says, he was on work placement at the time, working alongside CNC machines. After work, he went on to produce a long line of prototypes of water-cooled blocks, first tested by his fellow students.
Huge development opportunities ahead
At the end of his studies, his hobby became much more than that; he was a winner of the City Municipality of Ljubljana competition for the best entrepreneurial plan. The energy of the young innovator and his insightful ideas also convinced Matjaž Krč, his mentor at the time and current director of EKWB. This business angel and expert in entrepreneurship and international business is also an advisor to start-ups, particularly with regard to business development, internationalisation, and building the financial and organisational structure.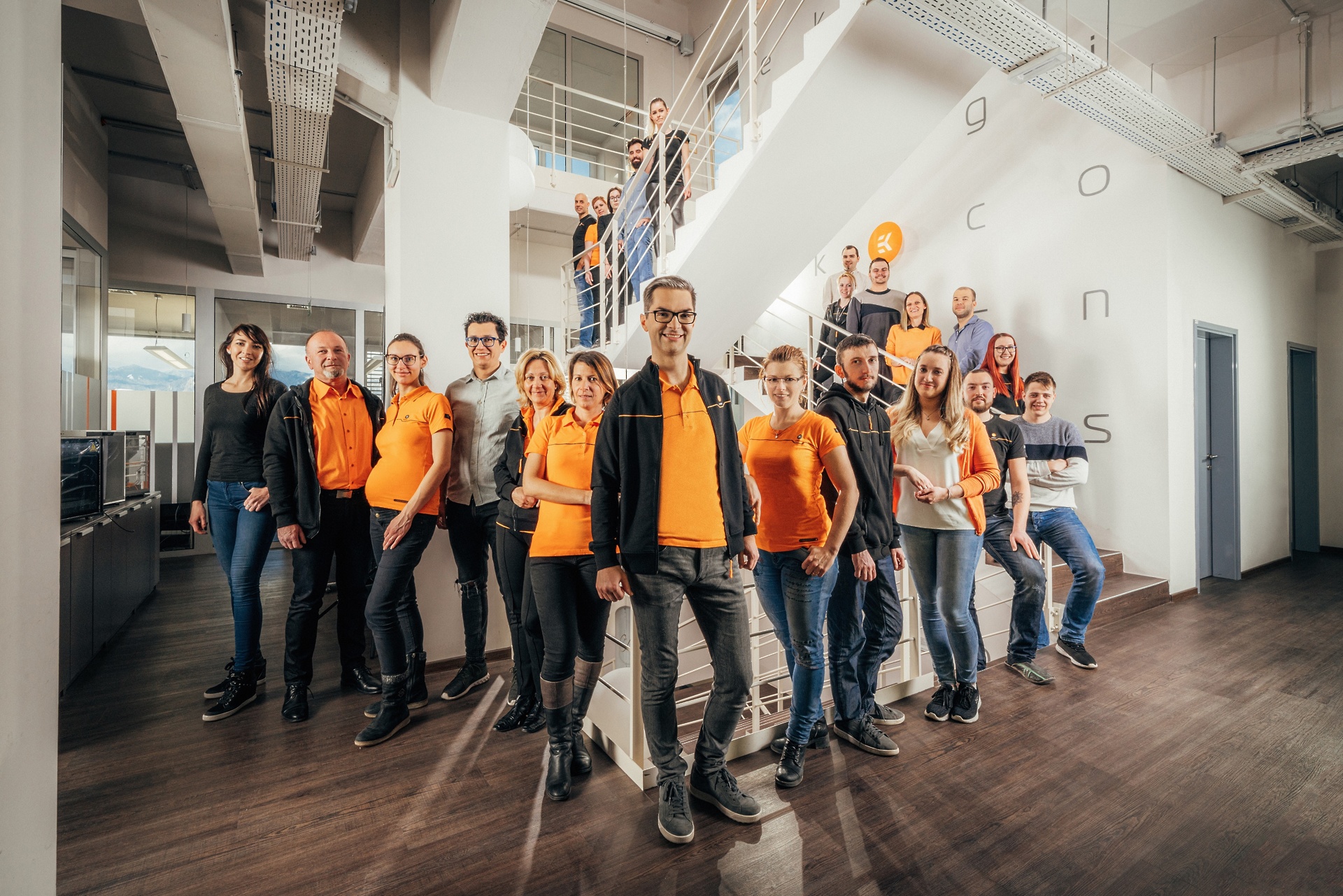 Edvard König with part of his team of over 120 employees, EKWB
EKWB is headquartered in the Komenda business zone, where it employs more than 120 employees, while others are based in Kranj and also in a subsidiary in the United States. The company has retained its development, design, marketing and part of production in Slovenia, while the other part of its production is abroad. With the tremendous growth in the performance of computers and their decisive role in increasing numbers of areas, opportunities for EKWB's further development are expanding. The company continues to provide excellent client services, high cooling capacities and outstanding design, while staying loyal to the EK brand.
Its exclusive product lines with clients on all continents also include exquisitely designed wooden cooling blocks.
Cyber protection insurance is part of the company's security policy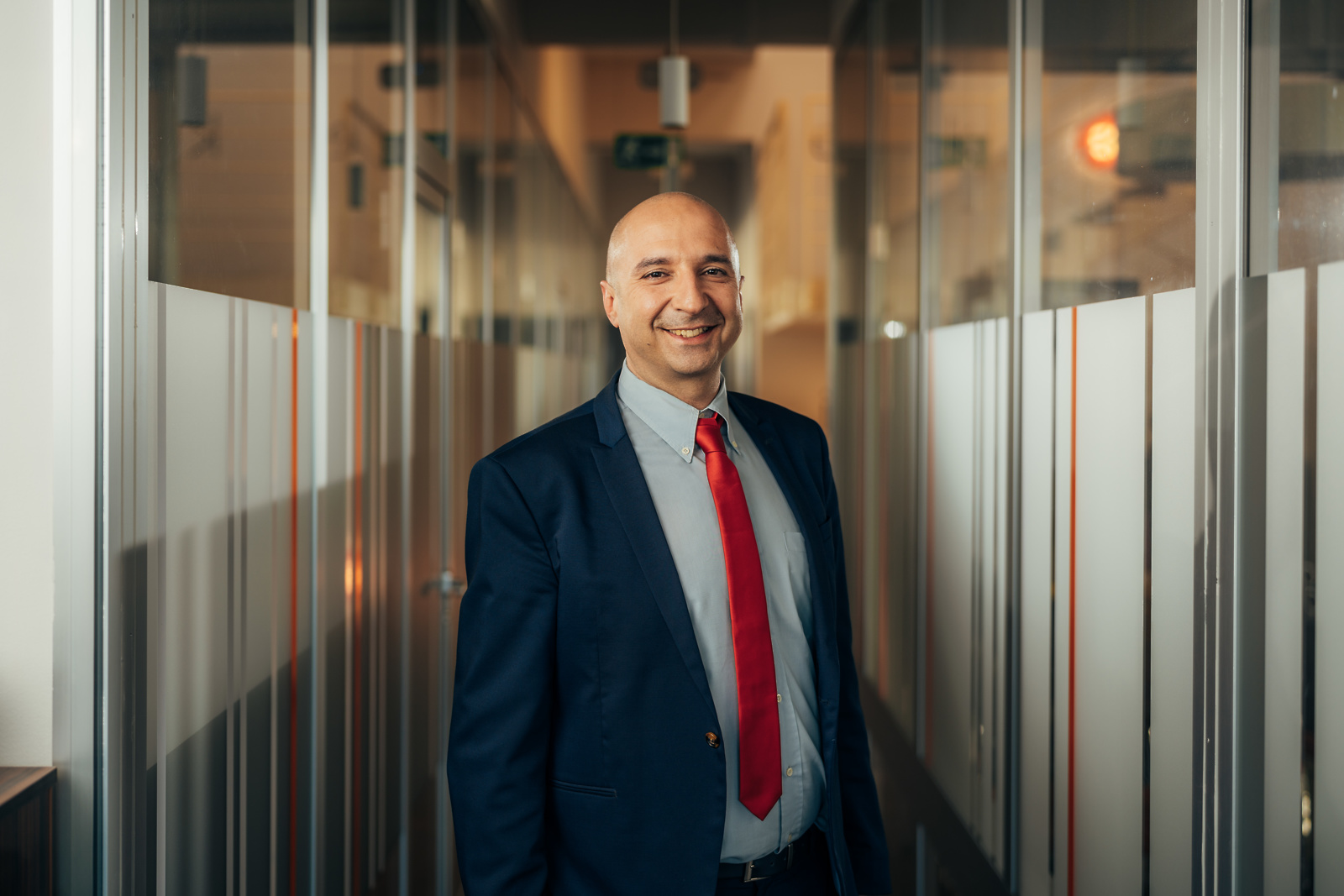 Peter Filip Jakopič, Head of casualty & property at Zavarovalnica Triglav
EKWB is a distinctly development-oriented company that invests heavily in development, a part of which is security. In the context of its security policy, the company concluded a cyber protection insurance policy for businesses.
According to Peter Filip Jakopič, Head of casualty & property at Zavarovalnica Triglav, the Company was the first to offer cyber insurance in Slovenia and the Adria region with the aim of helping SMEs to effectively handle cyber risks. The product is tailored to each company's method of work and business processes. It also includes assistance services.