Where is the Wholehearted Forest and why are we rejuvenating forests?
Forest areas in the Adria region have been badly hit by extreme weather in recent years, with almost two thirds of Slovenia's forests among the areas affected.
In order to help mitigate the effects of climate change and preserve natural resources, the Triglav Group has joined the "Let's rejuvenate our forests" initiative, promoted by the state forests management company SiDG, which aims to aid the recovery of storm-damaged forests.
As part of the Wholehearted Forest campaign, it has contributed 2,500 tree saplings of the same species as those destroyed by extreme weather on the slope below Uršlja Gora and helped plant them. This was accompanied by a public virtual afforestation, in which participants were able to dedicate tree saplings to their loved ones.
Where is the Wholehearted Forest?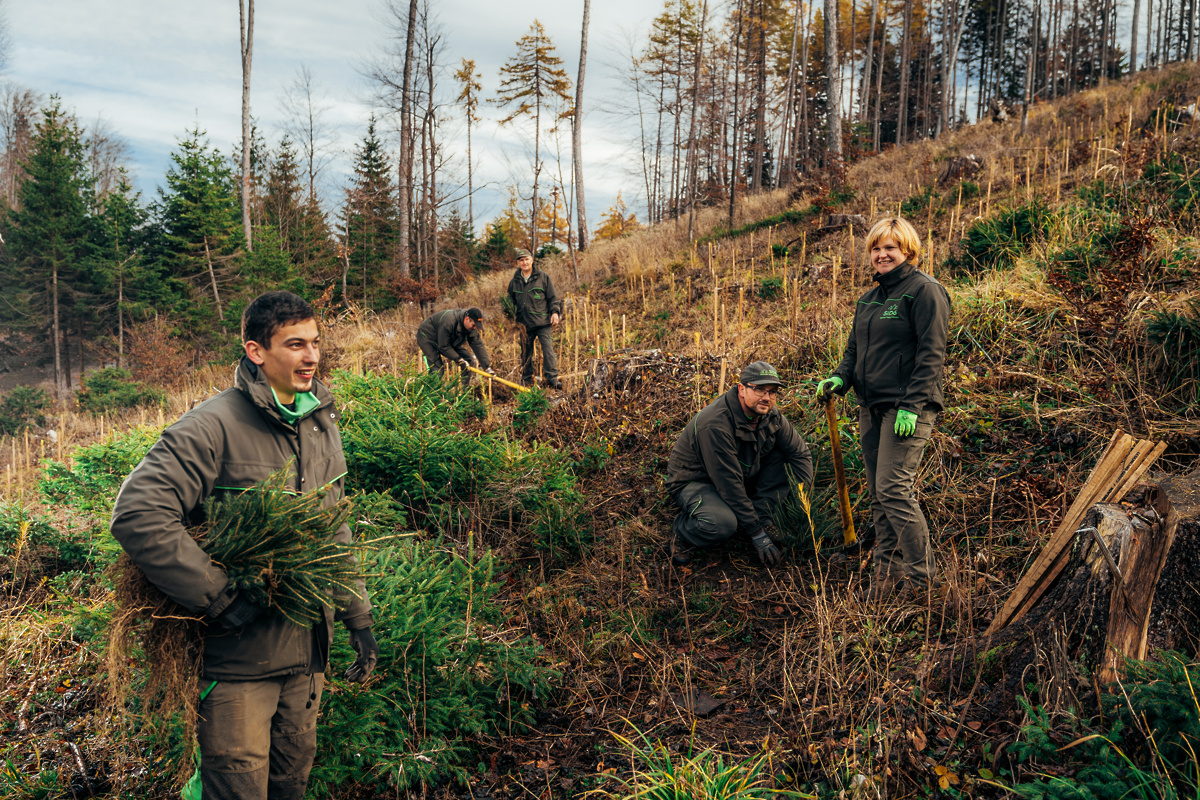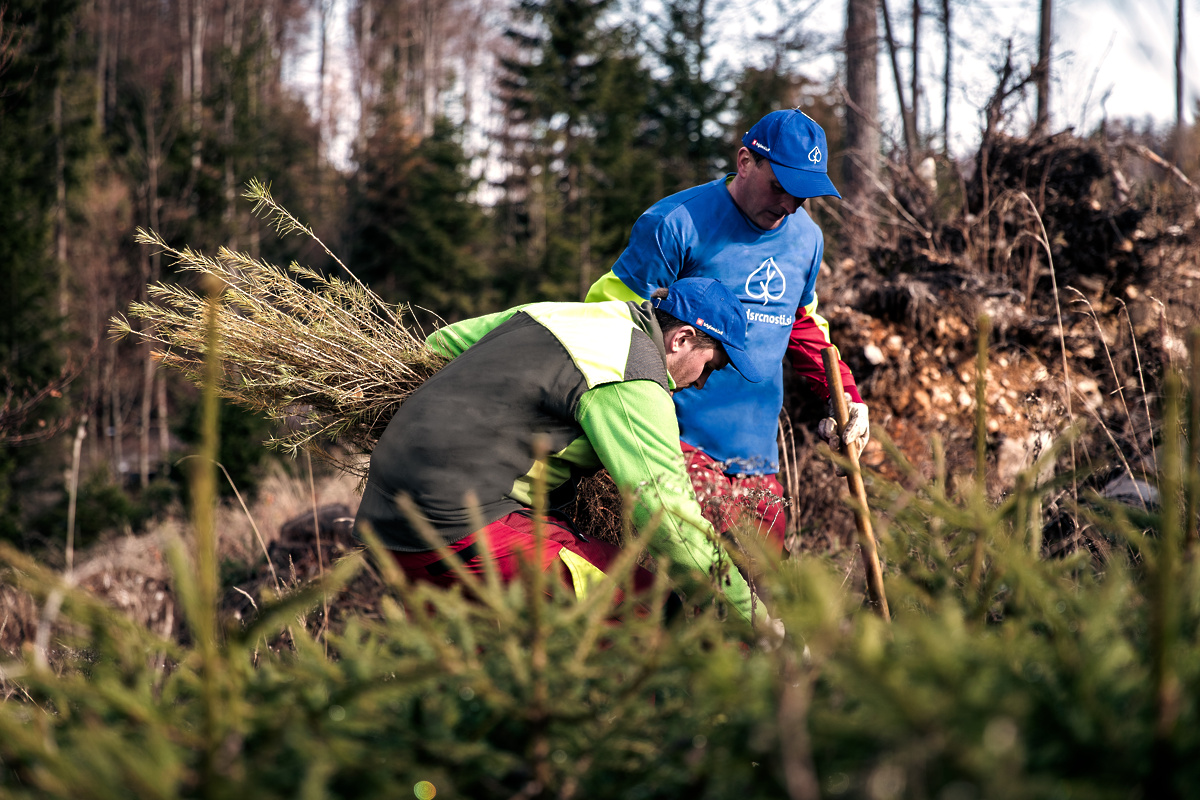 In early December 2021 we helped plant 2,500 trees as part of the restoration of a storm-damaged area of mixed forest below Uršlja Gora.
How are customer trust and satisfaction growing?
With responsiveness, reliability and simplicity – putting our values into practice – we achieved the most important thing in an unpredictable 2021.
We operated successfully and achieved a high rate of profit growth.
We strengthened our position in the region and set ourselves ambitious targets for 2022–2025.
We increased the trust of our key stakeholders and our focus on sustainable development in both core sectors: insurance and asset management.
How do we maintain our commitment to our customers?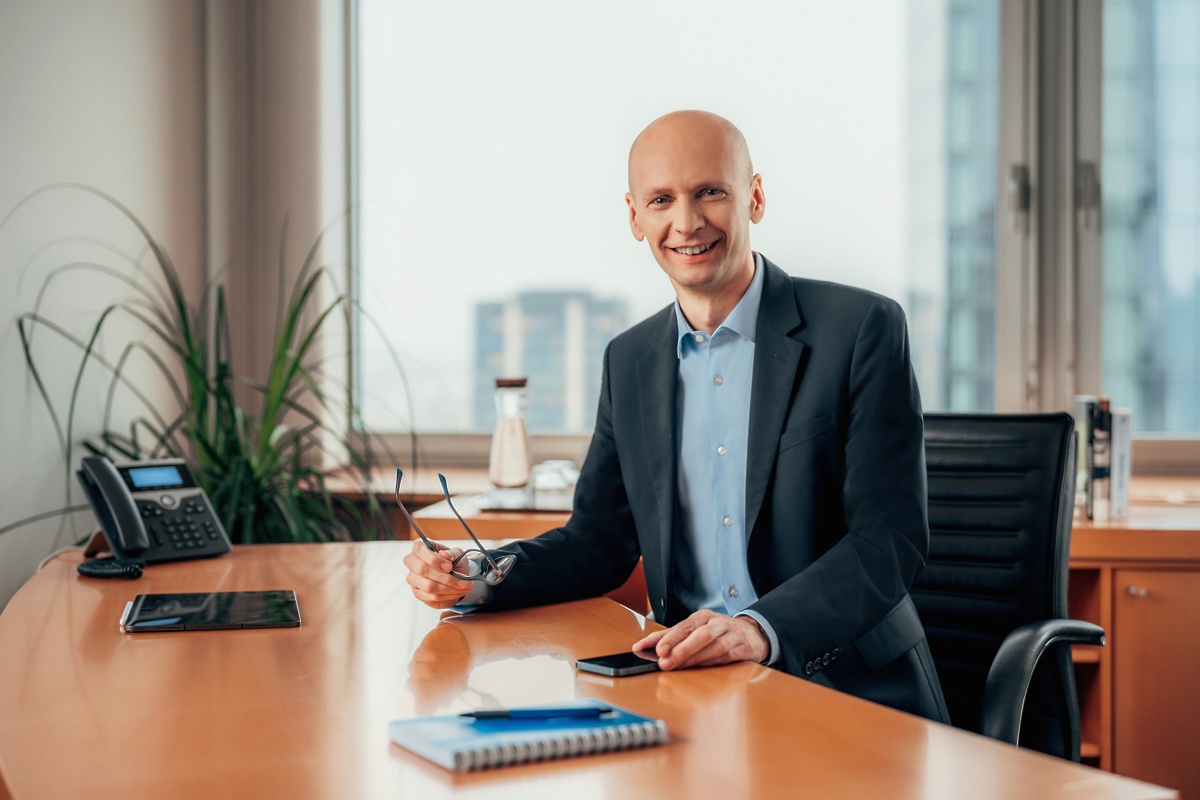 Benjamin Jošar
President of the Management Board of Triglav Skladi
"We've been further improving our efforts to bring our services closer to customers by updating our investment solutions and personalising our products and services even more. We've opened a new, IT-supported call centre and expanded the range of channels through which we provide information, advice and advanced services. We're proud to have also attracted new customers to mutual fund investments and individual asset management.
We promote agility and digitality in developing products and services for our customers, and enhancing an open and cooperative culture. Efficient data management and strengthened business digitalisation will allow us to come even closer to our customers and meet their expectations."
---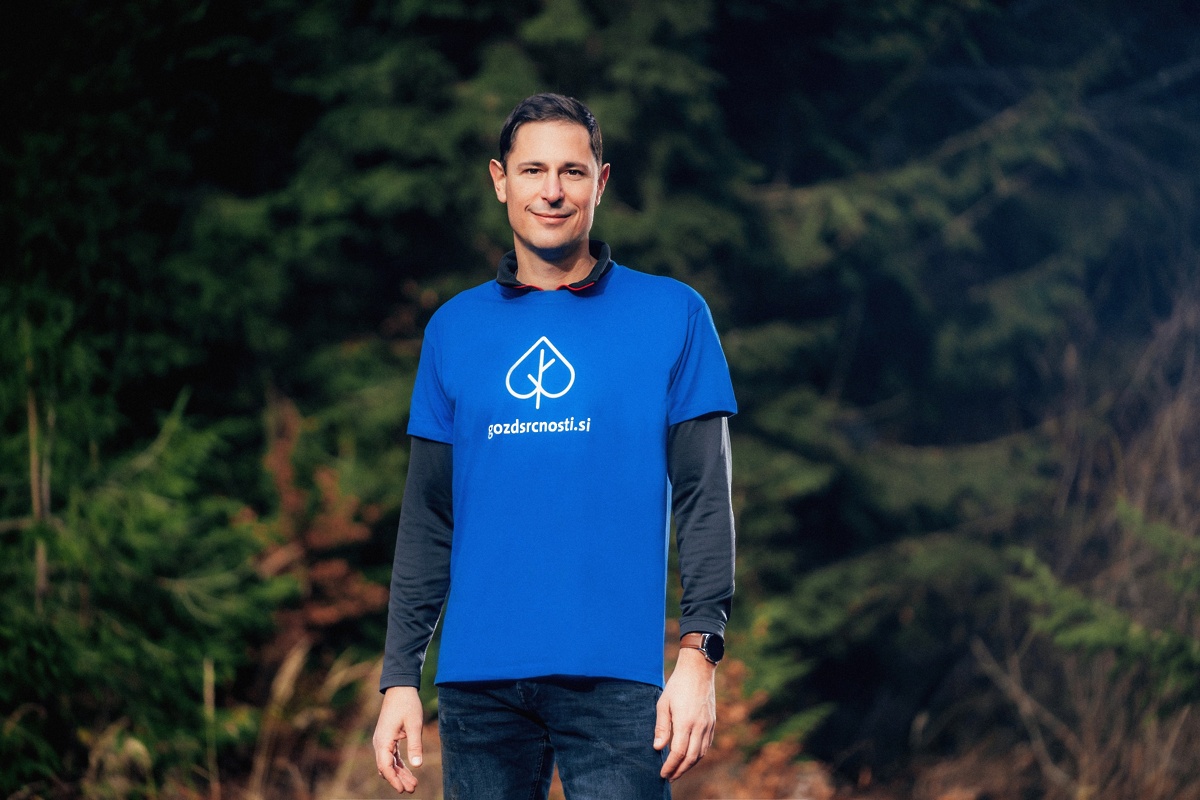 Sašo Ivanović
Director of Investment Fund Management at Triglav Skladi
"Socially responsible investments are not only a market niche – they also reflect changes in the social environment, consumer behaviour, lifestyle and legislation.
Triglav Skladi is also aware of the importance of socially responsible investments, which is why we've created the Triglav Zeleni fund, committing ourselves to only invest in companies with positive and measurable sustainability characteristics. Reviewing the sustainability characteristics of financial instruments has also become an integral part of our investment process in managing other funds and investor portfolios."
---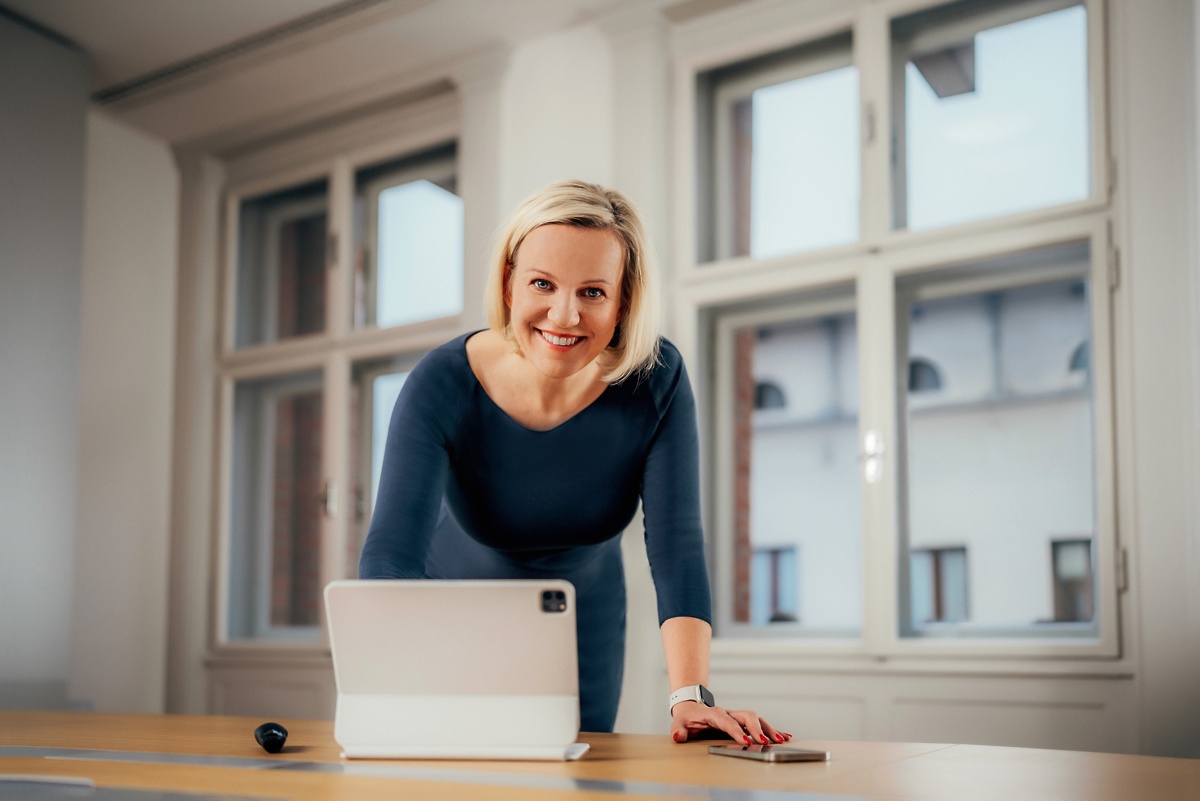 Meta Berk Skok
President of the Management Board of Triglav, Zdravstvena zavarovalnica
"We place customers and their needs and experience with our services at the forefront of our work. We're a reliable and responsive provider of healthcare and assistance services, which offer our customers easy access to high-quality medical treatment. We're monitoring their satisfaction closely. We're proud that they recognise our efforts and have great trust in us.
We're implementing advanced technologies in our R&D and actively connecting our partner healthcare providers and other experts. New, reliable partners are regularly entering the Triglav Zdravje business ecosystem, and we'll continue to build high-quality and comprehensive services with them."
---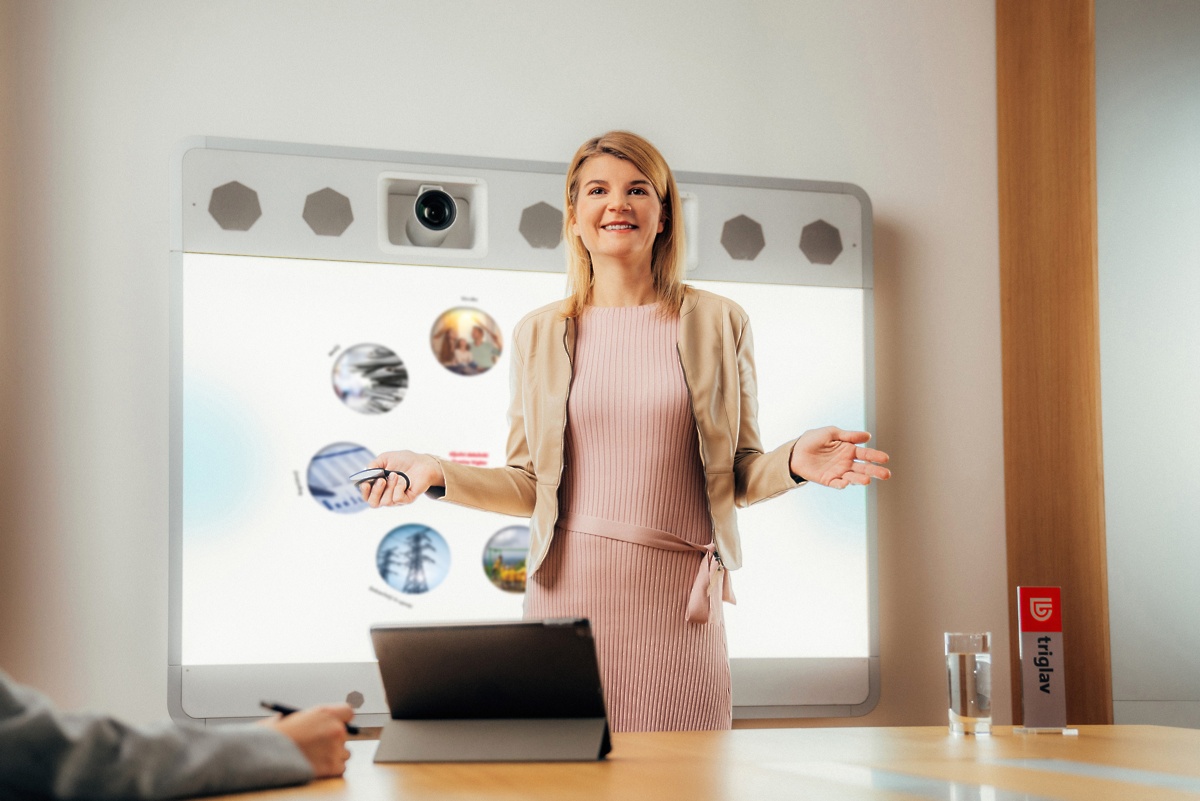 Nina Kelemen
Sustainable Development Manager at the Triglav Group
"In an extensive survey, which included nearly 2,500 employees and representatives of other major stakeholders, we established that they have great trust in us, including when it comes to evaluating the sustainability aspects of both our core activities.
This past year has been very active in terms of integrating sustainability into our business operations. We've adopted sustainable development goals and strategic guidelines, expanded the disclosures and management processes, incorporated aspects of ESG in our investment policy, and revamped the carbon footprint measurements. In addition, new products and projects fostering environmental and social progress are currently being developed, and the old ones are being improved."
---
Gregor Kovačič
Executive Director at Zavarovalnica Triglav
"Business transformation and digitalisation of the Triglav Group's operations are all-encompassing processes guided by our focus on the customer. We're building our customers' trust through a hybrid business model, which makes it possible for customers to choose their preferred method of cooperating and doing business with us. It's our task to know our customers and offer them what they need – through modular products, automated claims procedures and other up-to-date digital services accessible from anywhere.
We have well-built data warehouses, which, together with back-office functions, we'll use to the mutual benefit of both our customers and the Group."
---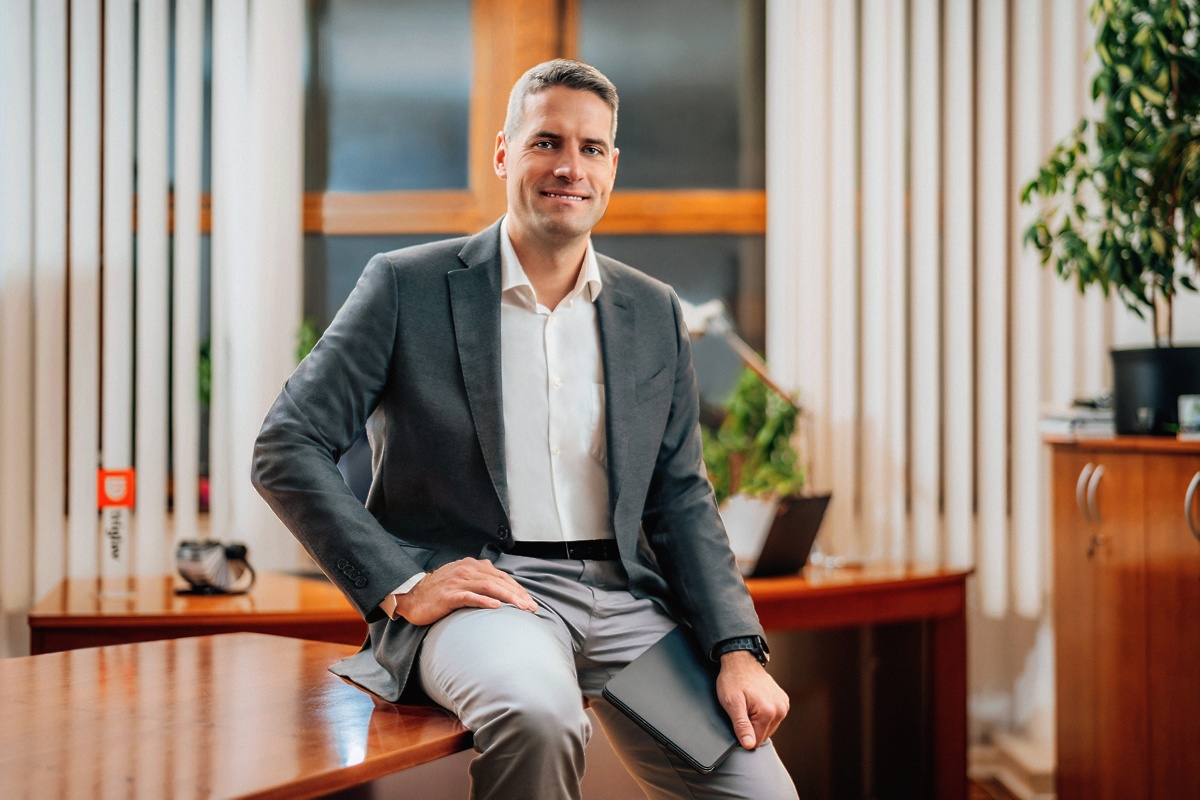 Janko Šemrov
Executive Director at Zavarovalnica Triglav
"We're gradually switching form a business model centred around traditional insurance products to a predominantly service-based one. The new solutions are comprehensive in terms of their internal structure and at the same time simple and flexible from the customer's perspective. In the future, we'll expand them as part of our business ecosystems, continually support them through IT and digital solutions and a common credit rating system.
In addition to financial security, we want to offer our customers effective solutions to their problems and an outstanding, comprehensive user experience. In the past year, their trust and satisfaction have continued to be at a high level, with the highest scores recorded for assistance services."