Products were upgraded into integrated solutions by using modern technologies, while striving for excellent user experience.
Through research and data analysis, understanding client needs was deepened, digital sales-communication and distribution channels were developed at an accelerated pace, and the external sales network was expanded outside of Slovenia.
The Triglav Lab digital centre was opened in Ljubljana.
The Company provided even more additional services and benefits to its clients and upgraded effective marketing and sales campaigns with innovative solutions.
The Group complied with the requirements of the new regulations for higher standards in client operations and better protection of clients' interests.
Presence in the existing markets was strengthened, while opportunities to operate in new markets were intensively sought.
The activities of the Group are concentrated on the clients and knowing their needs as well as on upgrading products and services. They are managed by the parent company using an interdisciplinary approach and with the constructive cooperation of all Group members.
The client-centric approach as a continuous process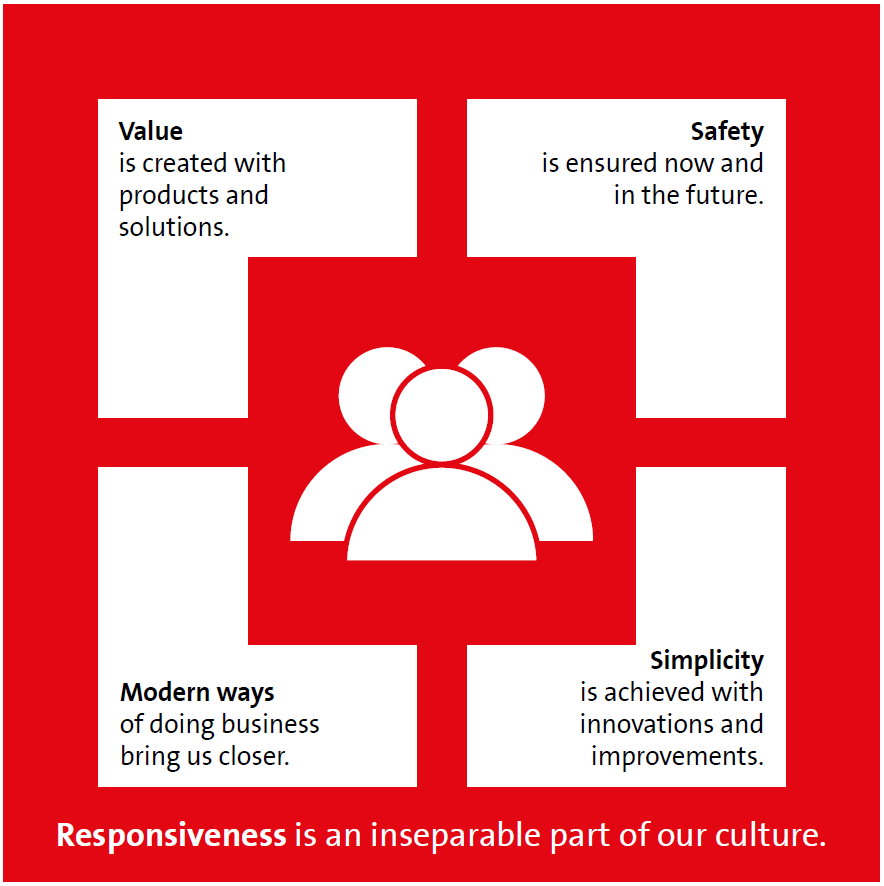 To access Triglav's insurance products and services, clients can choose a communication and sales channel that suits them best. The aim is to provide consistent user experience through all channels and throughout the entire service.
The clients' omni-channel approach