Driving with the DRAJV Simulator
The feeling is completely realistic when a child jumps on the road or thick fog all of a sudden appears while driving. Visibility is suddenly dramatically reduced, and in a moment we see the rear fog lights of the vehicle in front of us. How do we react?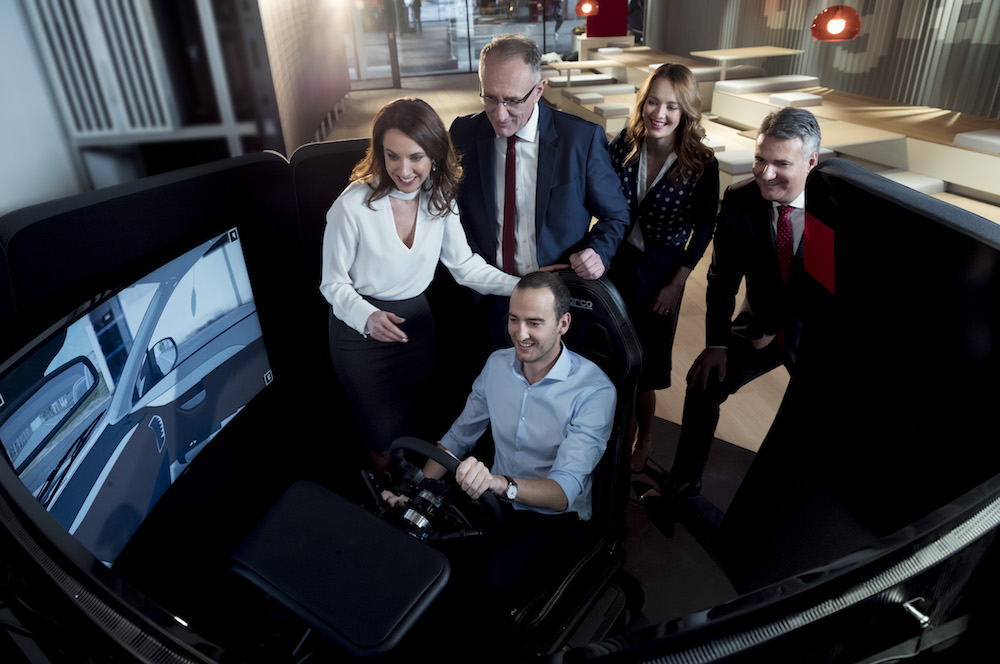 The DRAJV driving simulator puts the driver in a realistic environment. The semi-circular screen provides full peripheral vision. Adapted parts of the real car are built into the simulator, enabling us to feel the operation of the chassis and the engine.
The devices installed during driving measure the driver's biometric and neurological data using advanced neurological programming. We experience dangerous events and learn how to react safely to them. We learn to anticipate, adapt to the situation and skilfully manoeuvre when facing an obstacle. Be it in the city, on the regional road or on motorway.
A technological centre and training ground for digital operations
Young researchers and experts from the startup NERVtech adapted the safe driving simulator to the needs of Zavarovalnica Triglav, together creating a road traffic simulation. With innovative technology and united efforts, the Company promotes safe driving, particularly among beginner drivers. By participating in a safe driving course, they are able to reduce the surcharge for young drivers.
The DRAJV simulator is available from Monday to Friday in the Triglav Lab digital unit in Ljubljana. Just by trying it out, you will already be a winner, as was the team of our co-workers.