Digital Academy's Oldest Participant Was 99 Years Old
The average age of nearly 800 visitors of the intergenerational centre at Dunajska cesta 22 in Ljubljana is 74 years. Even though most of them are women, knitting and crocheting are not the most visited courses. Far in the foreground are computer courses, among which beginning and advanced courses in the use of smartphones are currently most desirable.
The courses are taught by young volunteers from various faculties in Ljubljana and job seekers who wish to gain new experience. This place of evergreen energy bears the name "To Triglav to Change the World! Symbiosis Intergenerational Centre".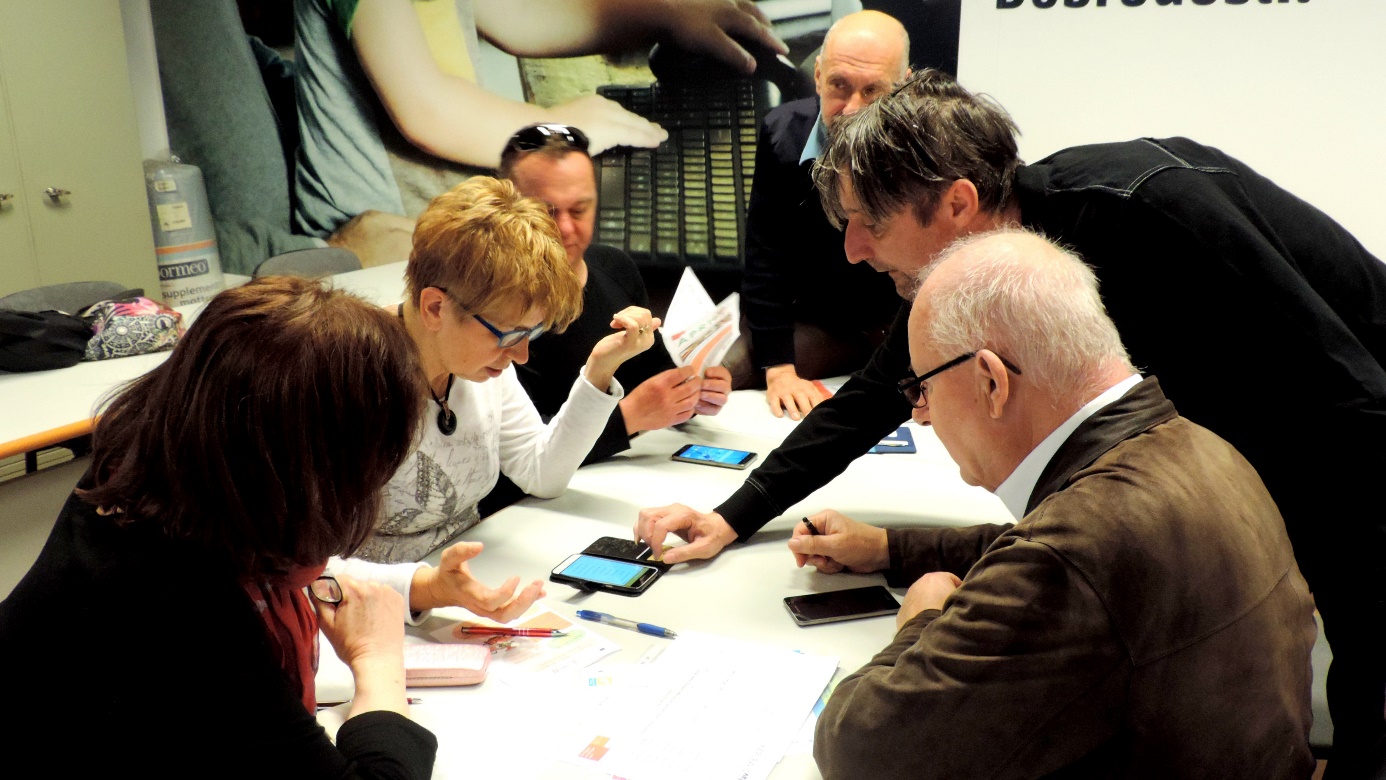 The programme offers courses for the elderly, where they can learn new computer and technological skills. Being familiar with the computer, the Internet and smart mobile phones gives them easy access to their family, friends and, above all, to information.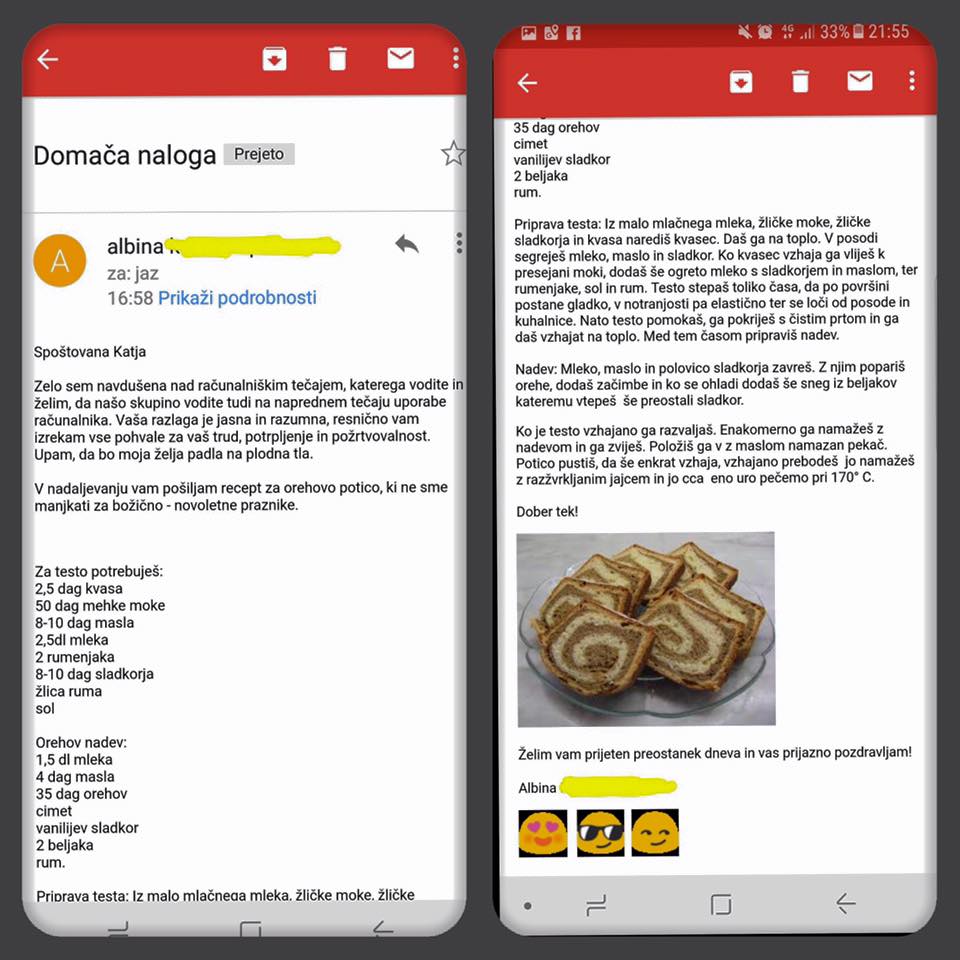 Albina's homework was to write an e-mail that contains an image and emoticons. The recipe for potica is appealing and most useful for all generations.
In 2017, 43 computer workshops were held in the intergenerational centre, which attracted nearly 800 participants.
Most visited computer workshops:
MS Office tools (Excel, Word, Access),
Adobe tools (Photoshop, Illustrator, InDesign),

social networks and e-marketing (Facebook, LinkedIn, MailChimp),

programming and the use of CMS tools (WordPress, Programming School).
In 2017, the Programming School for children took place for the first time.
The most visited activities:
computer activities,
the use of smartphones/tablets,

English and German courses,
brain fitness.