Address by the President of the Management Board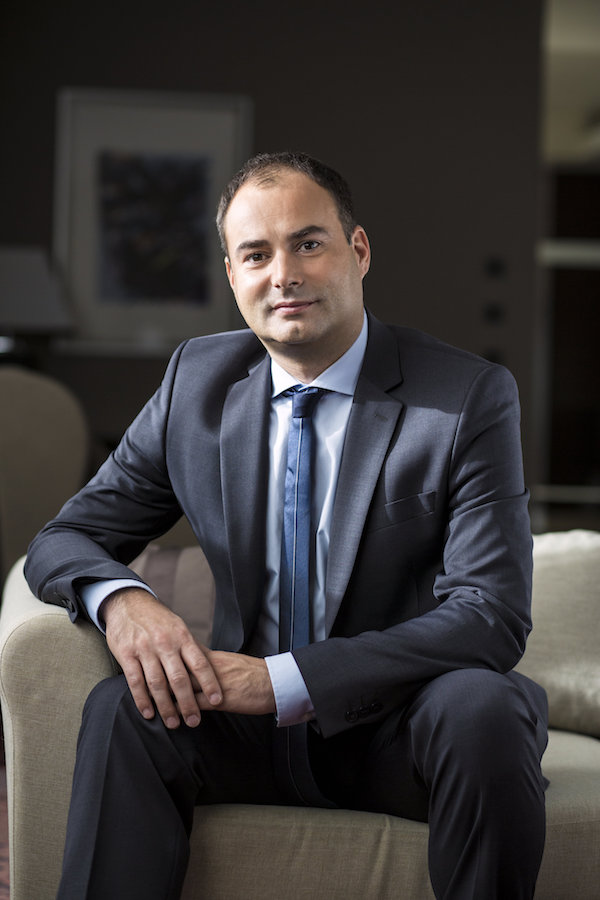 Andrej Slapar, President of the Management Board of Zavarovalnica Triglav, assesses the 2016 business results and comments on the highlights on the latest Triglav Group Strategy for the 2017–2020 period.
The fiscal year 2016 was the last in this four-year strategy period which focused on the operations of the Triglav Group, its profitability, safety of operations and continued financial stability. How do you assess it?
Our operations were certainly in line with the set strategic guidelines. We are pleased with the level of profitability. The Group generated EUR 95 million in profit before tax against the planned level of between EUR 80 million and EUR 90 million. Our credit ratings confirm not only our financial stability but also our capital adequacy. The two credit rating agencies upgraded both our ratings to »A« with a stable medium-term outlook.
The good performance of the Triglav Group is primarily based on good core insurance business results, where relatively high premium growth was achieved. Importantly, and in line with the Group's development and growth strategy, our market shares of the major markets increased in Slovenia and the share of premium income went up in foreign markets.
On the assets side, it was impossible to shield our business from unfavourable conditions in financial markets that continued and resulted in lower returns on financial investments. This decrease, however, was actually lower than expected. On the basis of total achieved results we were able to pay our shareholders high dividends for 2016 and we are satisfied with that.
How did you do in insurance business?
Our insurance business was successful. The Triglav Group booked a total of EUR 936 million in consolidated gross insurance and co-insurance premiums against the planned figure of around EUR 900 million. For the second year in a row we had premium growth. It was 2% in 2016 and even 3% if we account for the sale of the Czech subsidiary in 2015.
The biggest portion of premium that comes from non-life insurance last year grew by 2% and by 4% considering the sale of the Czech subsidiary. Also health insurance premium grew by 5%. Despite the high sums paid out on the maturity of life insurance policies our life premium income remained at the same level as in 2015.
Regarding insurance claims, the volume of individual mass loss events in the Triglav Group remained on average compared to the several-year-trend, but higher compared to 2015 which was exceptionally favourable in this respect. Mass loss events totalled EUR 19 million. The largest such events were summer storms with hail, April frosts and local flooding in Slovenia. The Group's gross claims in total grew by 2% over 2015. The Groups' gross operating expenses also went up by 2%, mostly due to higher acquisition costs.
A combined ratio of 92.9% is a good indicator of solid performance in the core business of the Triglav Group which is non-life and health insurance. This was also better than the planned 95%.
What premium trends were observed in insurance markets, mostly outside Slovenia?
Written premium increased in all the markets covered by the Triglav Group. In Slovenia, our largest market, written premium growth was 2%, which means above the national insurance market average of 1.5%. All three insurance undertakings in Slovenia recorded premium growth: the parent company, Triglav, Zdravstvena zavarovalnica and Skupna pokojninska družba. The Group was equally successful also in foreign markets, where written premium increased by 2% and 9% if the sale of the Czech subsidiary is accounted for.
We can see that the macroeconomic situation in the region is gradually improving. These trends, however, will become obvious in the insurance market only in the coming years, but we already feel their first positive effects. The Group assesses the present market conditions as still highly competitive and demanding. We consider them separately, by market, and adjust our business to the different levels of development and needs of individual markets. Our results achieved in the region show that we carefully chartered our path.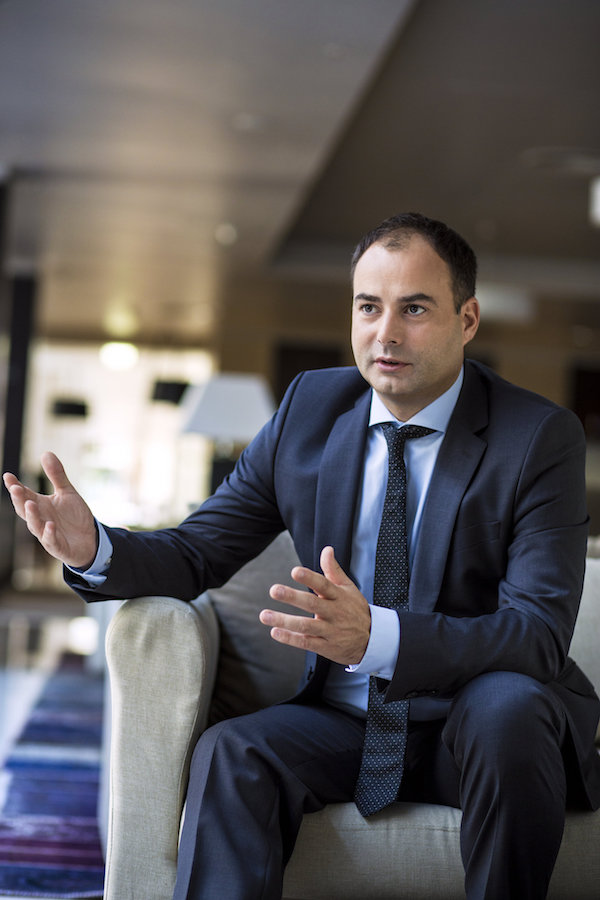 Social changes influence the development of insurance products and services. What was in the focus of development in 2016?
We accommodate the needs of our clients by developing new products and opening up various channels for them to access our services. The Group wants to become easily accessible and, therefore, expands its sales channels with useful mobile applications and on-line web services. The same broadening of modern sales channels and client-friendliness will be continued in all markets.
In Slovenia we paid special attention to supplemental voluntary pension insurance. This primarily meant building the awareness of younger generations about the importance of insurance and financial protection and winning over new clients. We consolidated the range of life-insurance products and simplified the procedures for taking up and renewing insurance policies.
Last year we increasingly emphasised health insurance. On the Slovene market we launched a product - additional insurance cover for dental services and materials and continued developing supplemental health insurance products.
Our range of products and services offered in foreign market was widened. There, we launched supplemental health insurance products. After the success of the mobile application that encourages safe driving and links premium policy with driving risk factors in Slovenia, we offered the same product in Croatia. Moreover, we further widened our range by adding new car and home assistance services.
As already said, in parallel we are systematically developing our sales channels in all markets. Our own sales network is being consolidated and built on with alternative forms of selling, such as bancassurance.
What are your business and market positioning plans internationally?
Strategically speaking, we have long-term interest in foreign markets in the region, as we believe them to be promising. We want to achieve organic growth there, and if an opportunity arises we don't rule out any acquisition possibilities. In our assessment, the markets we cover outside Slovenia will grow in the long run and, consequently, so will the share of written premium earned abroad – in 2016 it reached 17.3% of the Group's total.
We will continue to actively develop insurance markets in the region. Plans are to invest more in life, health and pension insurance, where highest growth rates are expected. We will constantly centre our activities around the needs and requirements of our clients. It is because and for them that we are developing new products, adding adequate assistance services and opening up new sales channels.
The new 2020 strategy was adopted. What key elements does it include?
The Triglav Group creates a safer future for all of its stakeholders – that remains our mission. Therefore, our activities will continue to be based on financial stability, profitability of operations and increased value of the Group as well as effective management of the assets owned by the company and clients. In the next strategy period major focus will be on development. As an insurance/financial group, we will further develop with even greater intensity to become a truly modern, innovative and dynamic group. It will transform into a group that develops new methods of business as the basis of its responsible and long-term development, and in parallel keep profitability and safety of operations.
The new strategy is more than ever centred around the client as the focal point of all our activities. Our business accommodates both client shopping habits and technological development. Traditional business methods are, therefore, combined with technological solutions. We believe that our present and future success lies in our constant transformation towards modern and innovative.
In the next strategy period of the Triglav Group good and profitable will be at the forefront. How concrete strategy objectives look like?
As before, planned higher value of the Group and more profitable operations will continue to be based on our obvious comparative advantages. Triglav is a strong and trusted brand name, backed by a large size and capital strength, big client portfolio, and expanded and developed sales channels. We are famous for the quality range of products and services and quick loss adjustment. Our market approach significantly differs from those of our regional competitors. As a long-term minded group we actively and responsibly invest in markets and relationships with stakeholders in the region.
In concrete targets for 2020 these means an average combined ratio in non-life insurance of around 95% and a return on equity (ROE) of the Triglav Group above 10%, as the Group will have good risk management and will be cost efficient. We will keep our good credit ratings around A level. Though, the dividend policy criteria and capital adequacy guidelines of the Triglav Group will remain the same as set in 2016.
The focus will be on development direction, new solutions. What do you actually plan to do?
Insurance business is the epitome of stability. At the same time we do business in a modern environment that requires adjustments and changes. Our clients expect us to treat them holistically and to be able to decide and give them information in real time. New needs require new products or insurance policies, which we want to accompany with assistance services and bundle or combine them with our partners from other industries. As we want our services to be as user-friendly and accessible as possible, we are gradually introducing a multi-channel approach with the right mix of traditional and digital channels.
Our clients do not classify their needs in accordance with our organisational set-up and assess us as a whole. It is important to offer them simple, inter-related services and actively service them throughout their lives. We will therefore use inter-connected digital channels to comprehensively manage all product groups: non-life, life, health and pensions insurance as well as asset management.
We adjust our business to changes brought about by technological development. The breakthrough of digital solutions, connections with other industries and responsible use of diverse data open up new possibilities of even better performance.
The Triglav Group will keep its business on two pillars, but in the new strategy period you will focus on further developing the second pillar of asset management.
Insurance and asset management remain the core business lines of the Triglav Group, but the latter is given additional importance. We want to become a key asset management player in the Adria region. The synergies within the Group and possibilities to connect with partners from other business ecosystems will be used to maximise the assets under the management of the Triglav Group and the volume of assets under management by client.
In the coming period you plan to change the organisational set-up and corporate culture of the Group. Which direction will that take?
The Triglav Group is proud of its long tradition, knowledge and experience. All that makes us the leading insurance/financial group in Slovenia and the region. As I said, development brings new ways of doing business and it is essential for the Group to adapt to that in terms of organisation. Therefore, we are establishing a very flexible organisational set-up and a balance between stability and dynamisms. Since our success is based on joint achievements, we will place greater emphasis on developing highly-competent and proficient human resources.
We are lead and bonded by common values that make part of our corporate culture, which significantly sets us apart. To our existing values of security, responsibility, professionalism and simplicity, the new strategy added a new one – modernity. This is the signal that we are open to new ideas, that we understand diversity and that we can overcome challenges of modern times by probing the needs of all generations.