Success wouldn't be possible without a good team
Over 5,000 employees in six countries are part of the story of Triglav's success. The diversity of generations brings an array of advantages and benefits. We want to create the conditions that will not only motivate the elderly to stay active in their old age but also enable young people to successfully enter the business world.
A number of solutions improving the relationships between the employees were introduced so as to facilitate good cooperation between different generations and to bring them closer.
Intergenerational working groups have been formed.
Succession is carefully planned.

Mentoring and training for leaders are regularly held.
Our vitality is increasing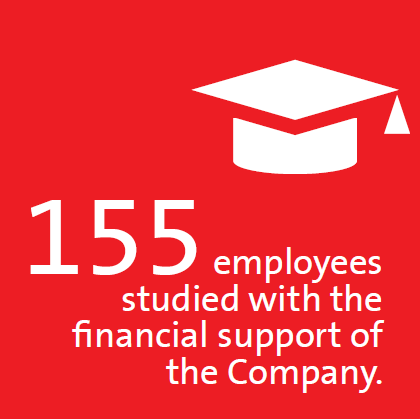 The organisational vitality indicator value is steadily rising. In Zavarovalnica Triglav it has been measured for the past 12 years. In 2016 it already reached 3.85. Employees are proud to be part of the Triglav Group, particularly their satisfaction with working conditions and direct leaders have been on the rise. Employees are not only committed and motivated but also feel empowered, they even want to be more empowered. There are still many tasks ahead of us, particularly in remuneration and promotion.
Full "Family-Friendly Enterprise" certificate
The obtained full "Family-Friendly Enterprise" certificate will help boost employee commitment and satisfaction. Four new measures have been designed to facilitate work-life balance of employees, thereby improving their motivation and welfare at work. By the end of this year, job evaluation will be redesigned as required by modern work processes in the Company, changes in technological support, the training system and the need to create fairer wage ratios.
The strength of Triglav is its employees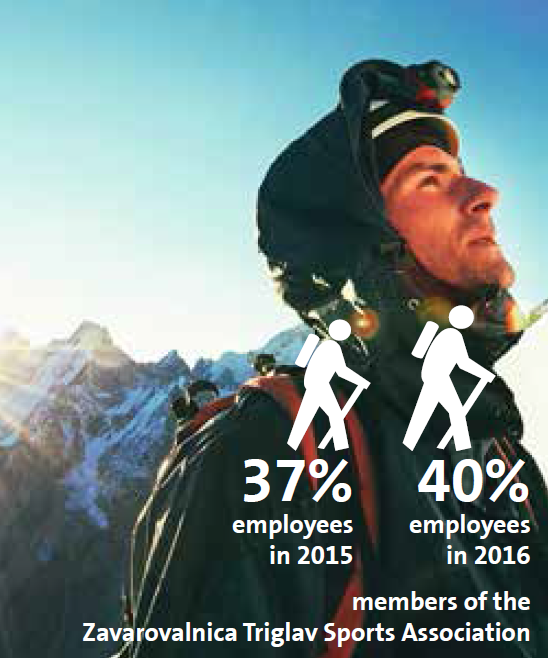 A healthy lifestyle is promoted by the Triglav.smo programme and the Protecting Health integrated initiative.
The Triglav.smo main programme has been attracting an increasing number of employees. Furthermore, it promotes innovation and creativity at work, which is why every idea is considered and employees are encouraged to participate in the introduction of changes to the work environment. Through various projects, events and training courses, the Company provides training for its employees, promotes a healthy lifestyle, offers opportunities for sports activities and active spending of free time.
Recognising talent and transferring know-how between employees
Talented individuals are recognised with several methods so as to provide them opportunities for growth and development. One of the more effective ways of passing on know-how is the rotation of promising employees from the parent company to subsidiaries and vice versa. New employees are sought among talented students, who come to Triglav as trainees, and in the context of project partnerships with several faculties.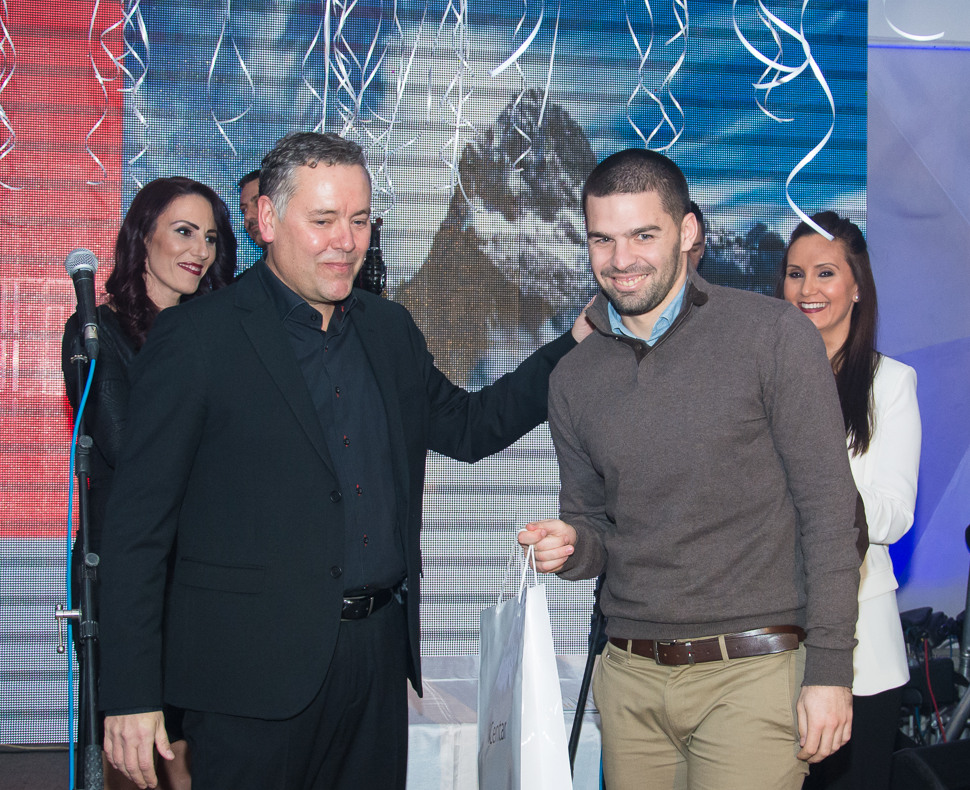 5 prizes for the winners of the
"Sales Promotion Through Ideas" contest
Equipped to attain objectives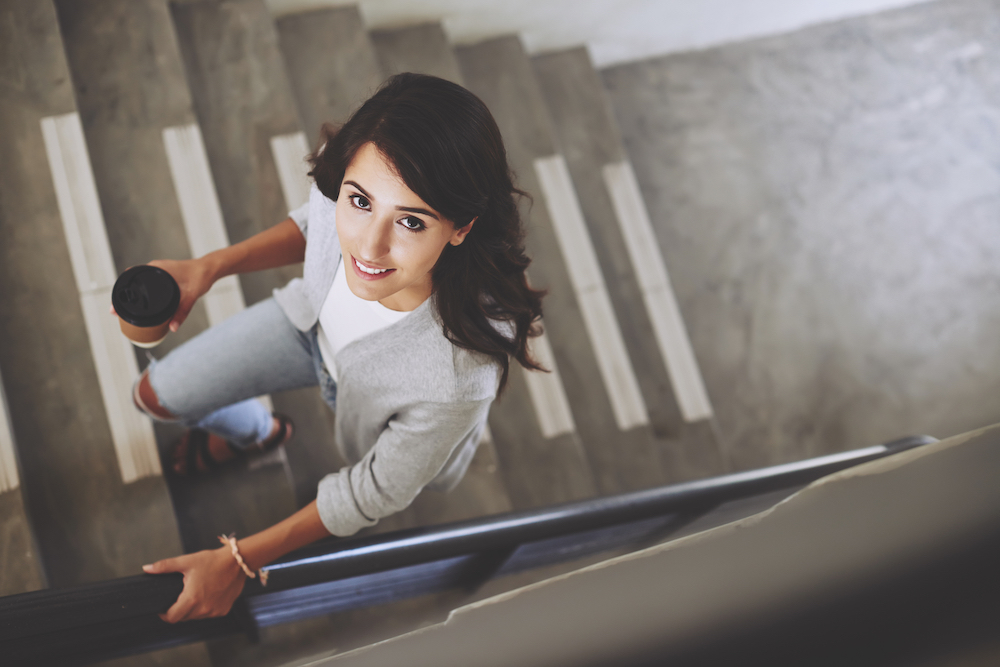 In line with the Solvency II Directive requirements, in 2016 a fit and proper assessment was conducted for all persons who manage or supervise the Company or perform key and business functions, which are of key importance for the achievement of the Company's strategy.
The story of each and every Triglav employee begins with employment, where the selection process is of utmost importance. The selection process was upgraded with a system tool – the DNLA competency model, which is used to identify competencies of leaders, i.e. a combination of knowledge, skills and attributes relevant to a good performance of work. The competency model was integrated into the new key promising staff development system.

For further details on employees and staff development results please see the Annual Report