What a Paralympic School Day!
The preparations for the upcoming Paralympic Games in Rio are at their peak. With the help of athletes with disabilities, young people can get better acquainted with the lives of people with disabilities.
Sport and play erase the differences far more quickly. Being in a sporting mood, it is easier to form a positive attitude towards persons with disabilities and to understand their individuality, thereby making a step towards their full integration into the society.
It is important to participate
The Paralympic Committee of the Sports Federation for the Disabled of Slovenia organises the Paralympic School Day in Slovene schools, which is an educational programme developed by the International Paralympic Committee (IPC). The paralympic sports discipline is presented to the schoolchildren, who can try it out, as well as the life and sports story of two athletes with disabilities. In June 2015, with Zavarovalnica Triglav's support, the Paralympic School Day was organised for the first time by Dr Vito Kraigher Primary School in Ljubljana under the slogan "Those who play love each other".
With goodwill and in a sporting spirit, the Watch Out Doggy mascot also attended the Paralympic School Day.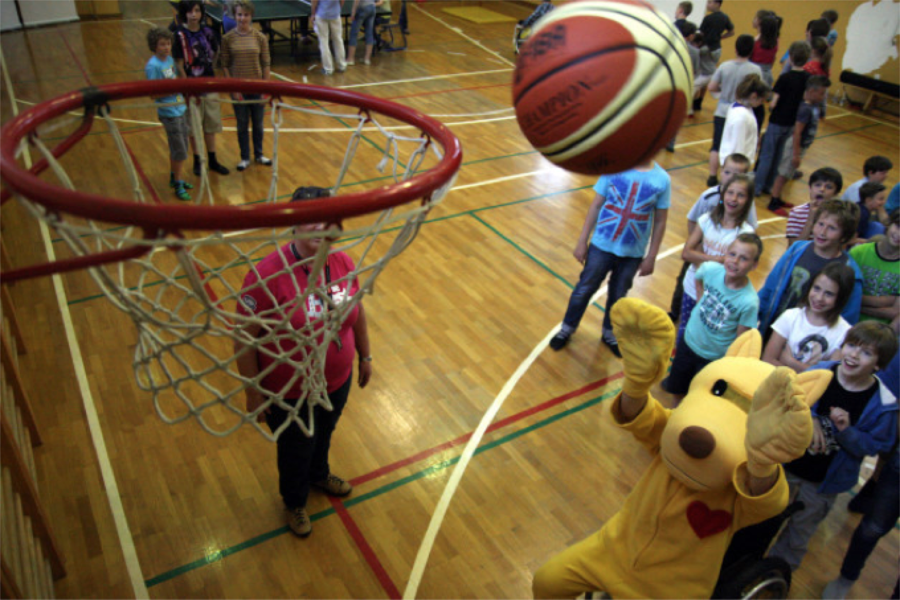 Source: Zveza za šport invalidov Slovenije – Paraolimpijski komite